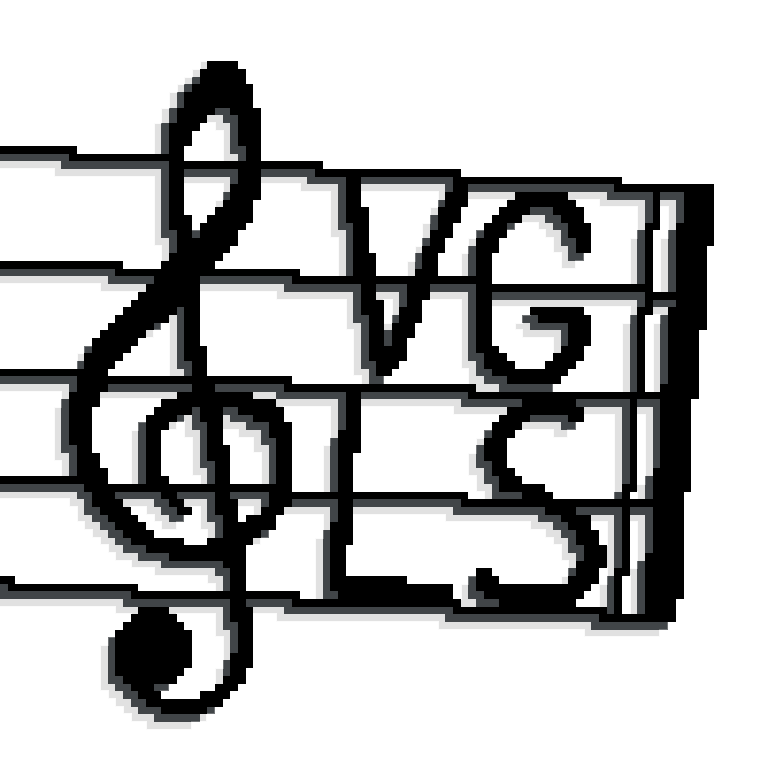 VGLeadSheets.com
Video game music lead sheets for C, Bb, Eb, F, G, Alto, Bass, & Vocal instruments
VGLeadSheets.com provides high quality transcriptions of our favorite video game music in easily readable lead sheets. Our lead sheets are available for C, Bb, Eb, F, Alto, Bass, & Vocal instruments, as all instruments are created equal.
We write our lead sheets as accurately as possible with the proper notes, chords, and rhythms from a theory perspective so that each lead sheet is easily readable while remaining true to the original composition. Transcriptions are in the key of the song's original release except when extremely inconvenient. Octave adjustments may be made to accommodate for the most common instruments for a given transposition.
Some songs have a "Musician Friendly" version available to make songs more accessible, such as if a song is originally in a key with six sharps or flats.
We recently made a change to the way we convey looped material. Loops are now indicated in staff text "Loop to [REHEARSAL MARK]" rather than a D.S.. We believe this more accurately conveys how the music is presented and is overall cleaner to read.
G transpositions added.
For more on this and other conventions, read our VGLeadSheets.com Strategy Guide here.
All our sheets go through a comprehensive peer review process prior to publication. We review them regularly to ensure our lead sheets are of the highest quality.
VGLeadSheets is updated occasionally with new content, while edits and corrections may take place at any time.
We hope you enjoy these lead sheets, and that they better your understanding of the music you enjoy. If you have any questions, comments, or even corrections, you can contact us here.
- Jer Roque & the VGLeadSheets.com Staff
---
Download our complete collection of lead sheets for your instrument
Last updated on January 18th, 2023
---
Do you use StreamerSonglist? Download a CSV of the all the songs on our site here to import into your Songlist!
Want a CSV of just a single update? Update History has what you need!
Looking for more? Here are some additional resources for more video game music.
---
All music on this site is copyrighted by their respective owners. All music on this site is presented for educational purposes only. All transcriptions were created from scratch by listening and analyzing the music, and inputting notes into notation software. We will gladly take down any music if asked by their respective owners.